As a CRM agency, we help business to
1
Serve customer better by enabling major digital communication channel,
2
Make the client happier with personalised content,
3
Predict customer preference through Data scientist,
4
Automate customer lifecycle communication to,
5
Execute omni-campaign in professional way.
With our expertise in Chatbot, Facebook, Whatsapp, WeChat and Web technology, we believe communication integration is always Number 1 priority to maintain your customer relationship. Throughout the communication, we gain clear vision of customer needs and offer the best content to the right customer, at the right time through award winning creative design and content.
Our unique combinations of skills in CRM strategy, data-driven customer analytics, in-depth technology development skillsets, make us the best partner to leverage CRM tools and technologies to deliver compelling, data driven and customer experience oriented communication. That's our life!
Datatech.ai accumulated different CRM solution implementation experience. Our skillset include: SAP C4 solution(Sales Cloud, Service Cloud, Marketing Cloud and Customer Cloud), Hubspot CRM Suite, SalesForce and Adobe Marketing Cloud. Datatech.ai will be your right partner to implementation/migrate/support different CRM solution.
Our skillset cover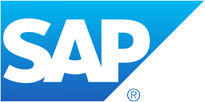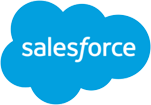 CRM Agency Service Scope