DataTech's William Hung talks about his business roadmap in APAC CIO Outlook
---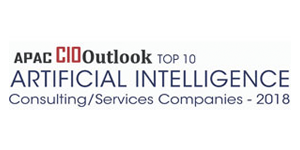 William Hung, Business Development Director of DataTech, describes how the D-series digital products empowering merchants for their business development, when speaking to APAC CIO Outlook after its selection of Datatech as Top 10 Artifical Intelligence Consulting/Service Companies – 2018.
Hung in the interview highlights DataTech has four directions for the company's AI-driven digital products and services – machine learning and natural language processing under the category of DTalk, fleet management and e-payment under DRun, users voice input collection under DEar, and image and document processing under DEye.
"Our aim is to empower clients by delivering enterprise-specific data analytics and AI solutions," said Hung.
For the full interview, please check: https://artificial-intelligence.apacciooutlook.com/vendor/datatechai-artificial-intelligence-to-amplify-customer-satisfaction-cid-3633-mid-189.html