DRun provides Last Mile Logistics solution for your company.
Route Optimization
Address Cleansing

Cleaning address to be a machine-readable format with the aid of NLP and machine learning.

Route optimization

DRun suggests an optimized path for deliveries to ensure the fastest delivery at minimum running cost.

Performance dashboard

Real-time delivery dashboard, so the team know exactly where is the parcel, whose delivering it and estimated arrival time. Such dashboard summary the driver performance, delivery cost, and overall forecast.
Real-time Delivery Status
Fleet management

Real-time geolocation tracking to record fleet's geolocation and monitor delivery status using map view.

Parcel tracking

Real-time tracking of location and leverage a single unique QR code for the parcel lifecycle management and payment.

Real-time communication

A web + APP base communication provides a Whatsapp like three ways communication based on contract relationship, i.e., the client can contact driver only when the driver delivering his/her item.
E-Payment and E-Signature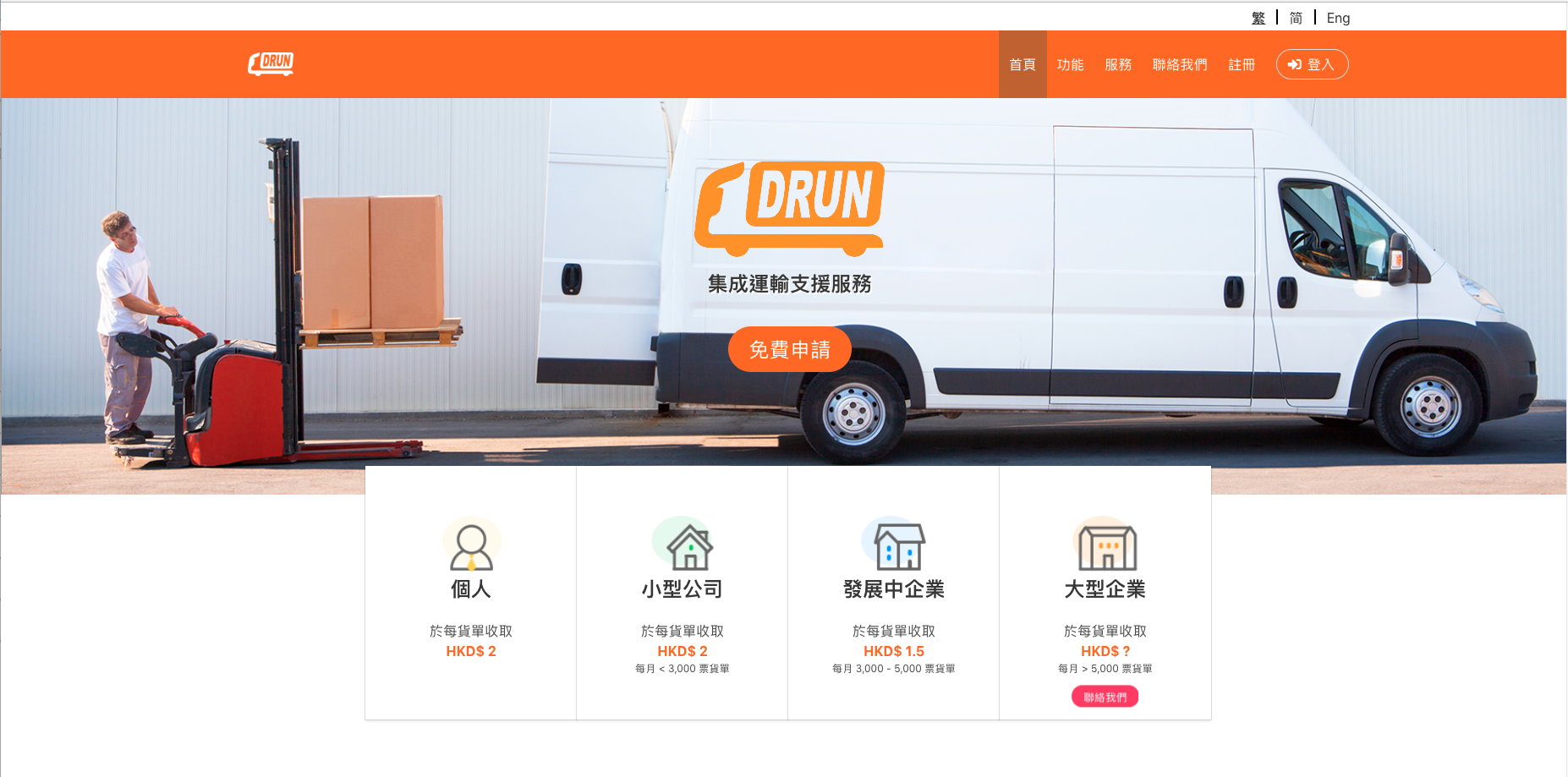 E-Payment option

Cashless logistic to save cost for cash management and significantly prevent money lost, we support payment option like Alipay.

E-Signature

Different e-signature option allows the driver to record parcel delivery status by signature, photo recording or customer app confirmation, make sure the delivery status is accurate.
---
DRun has no setup fee plus one-month free trial; the charge based on the number of parcels delivered, so the overall OPEX is predictable.